Miracle-Gro EverGreen Premium Autumn & Spring Lawn Food 400m2
£34.99
Miracle-Gro EverGreen Premium Plus Autumn & Spring Lawn Food is a slow release formula for feeding your lawn for 3 months. It ensures the correct balance of nutrients fed into the soil contributing to lawn health and appearance, and stronger roots. This formula helps the lawn to withstand the extremes of cold, heat and drought throughout the year.
One application means:
Greener grass: Your lawn will be greener in just 1 week.
Lawn stays healthy all autumn/winter: The lawn will stay thicker and greener for autumn. Temperature activated slow release fertiliser ensures thicker autumn lawn and early greening. A second application in early spring is optional and may benefit your lawn after a harsh winter.
How to use
Application by hand
Apply at a maximum individual dose of 20g per square metre.
For a visual guide to the correct rate, first spread the recommended amount over a small measured area.
Application by spreader
Use our easy-to-use spreader settings table to set Scotts® and EverGreen® spreaders correctly when using.
Where to use
For use on lawns.
How often to apply
Wait at least 6 weeks after seeding or turfing new lawn areas before use. Do not re-seed or turf for at least 6 weeks after application. Re-apply in 3 months if needed. Do not over apply.
Cautions
Wash hands after use or before eating and drinking. Children and pets need not be excluded from treated areas when applied according to the label instructions.
Use plant protection products safely. Always read the label and product information before use.
Fertiliser analysis
NPK: 16-0-16
Nitrogen: Is largely responsible for the growth of leaves on the plant. This is what greens up your lawn.

Phosphorus

: Is largely responsible for root growth and flower and fruit development. There's no understating the importance of phosphorus in plant growth.

Potassium

: Helps plants/grass grow faster, grow stronger, resist pests, fight off disease and make better use of water.Before use, always follow the manufacturers instructions and store out of the reach of children and pets.
---
To download our NPK guide, click the booklet >>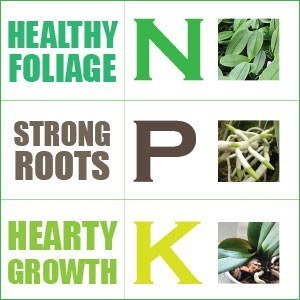 4 in stock (can be backordered)