Miracle-Gro EverGreen Spring & Summer Lawn Care 400m2
£28.00
The Miracle-Gro EverGreen Spring and Summer Lawn Care 400m2 pack 
Treats up to 400 square metres!
For a rich, green lawn that controls most broad-leaved lawn weeds and moss, with unique Water Smart formula. Results are quick, after 7 days your lawn will become a richer, greener colour. You will see the moss blacken as it dies (any blackening of the grass is only temporary). After 2 weeks simply rake out the dead moss, the grass will then re-establish. Maximum weed control will take 3-5 weeks. A second application may be necessary after 6 weeks on badly infested lawns where stubborn weeds or moss persist.
Application By Hand
Apply at a maximum individual dose of 35g per square metre (1oz per sq yard).
For a visual guide to the correct rate, first spread the recommended amount over a small measured area.
Application By Spreader
Use the EverGreen® Easy Spreader for simple and accurate application.
If using a Scotts EvenGreen® Drop Spreader set the calibration dial to 6.
If using a Scotts EasyGreen® Rotary Spreader set the calibration dial to 27.
Mowing
Avoid mowing the lawn 2-3 days before and after treatment. Do not use the first 4 mowings after treatment for mulching. They will be safe to use after being thoroughly composted for 6 months.
Watering-In
If no rain falls within 2 days, water the lawn thoroughly so that the lawn food starts to work.
Staining
Do not walk on the lawn until the product has been watered in, since moss killer can cause stubborn brown stains on clothes, paving slabs etc. Brush off immediately if accidentally spilt.
What About Children and Pets
In the absence of rain, EverGreen® Complete must be watered in.
Keep children and pets away from treated areas until dry.
Tested For Success
EverGreen® Complete 4 in 1 has been rigorously trialled and tested at our unique Research & Developement facility here in the UK, where we have a vast lawn area to carryout multiple tests in different siutations.  These range from wet grass to dry soil and the results achieved, help us to produce Britain's Best-Selling all-in-one Lawn Treatment!
These results provides us with the knowledge to create Britain's Best-Selling all-in-one Lawn Treatment.
NPK:  14-0-5
Nitrogen: Is largely responsible for the growth of leaves on the plant. This is what greens up your lawn.

Phosphorus

: Is largely responsible for root growth and flower and fruit development. There's no understating the importance of phosphorus in plant growth.

Potassium

: Helps plants/grass grow faster, grow stronger, resist pests, fight off disease and make better use of water.Before use, always follow the manufacturers instructions and store out of the reach of children and pets.
---
To download our NPK guide, click the booklet >>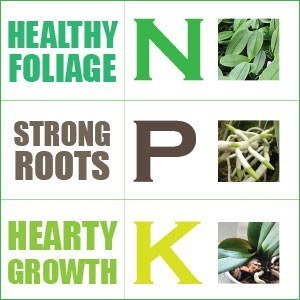 2 in stock (can be backordered)