9ft Nordmann Fir Christmas Tree(270cms)
£100.00
The Nordmann Fir is probably the most popular Christmas tree in this Country and one of the reasons being that it has a lovely symmetrical shape, with strong branches.
The needles are shiny, mid green and soft to touch, making it ideal for all members of the family to decorate.
The Nordmann Fir can be quite a wide tree, so you will need a reasonable space to show this tree off to its best advantage – for a 6ft tree allow approximately 5ft.
The Nordmann Fir is a low needle drop tree.
Some trimming can be done to this bushy tree, if its slightly to big for your space. Please be warned though, that this will cause moisture to be released from your tree, leading to it drying out sooner. This can result in needle drop. Be sure to keep your tree well watered throughout the Christmas season.
***Please note that ornamental tree stands are NOT recommended for a real Christmas tree unless it has the capacity to hold a couple of pints of water. This is because a fresh cut tree is capable of drinking a couple of pints of water each day! Please see below for Hydro and Cinco tree stands which are designed to help keep your tree in great condition throughout the festive season***
---
Buyers guide to measuring for your Christmas Tree
1 – We advise you to measure your space carefully in order for us to pick you the best tree to suit your home. This will give you an idea of the overall space that you will have for your tree. You can input the approximate width/diameter of your space within the checkout page. This is optional and as standard, we'd like to give you the fullest tree we have available. You can also trim some of the foliage back if your tree is a little bigger than your available space. Please be aware though, that this will release moisture from within the tree and it could dry out and start to drop its needles. A water/hydro stand would be recommended for rehydrating your tree throughout the Christmas season.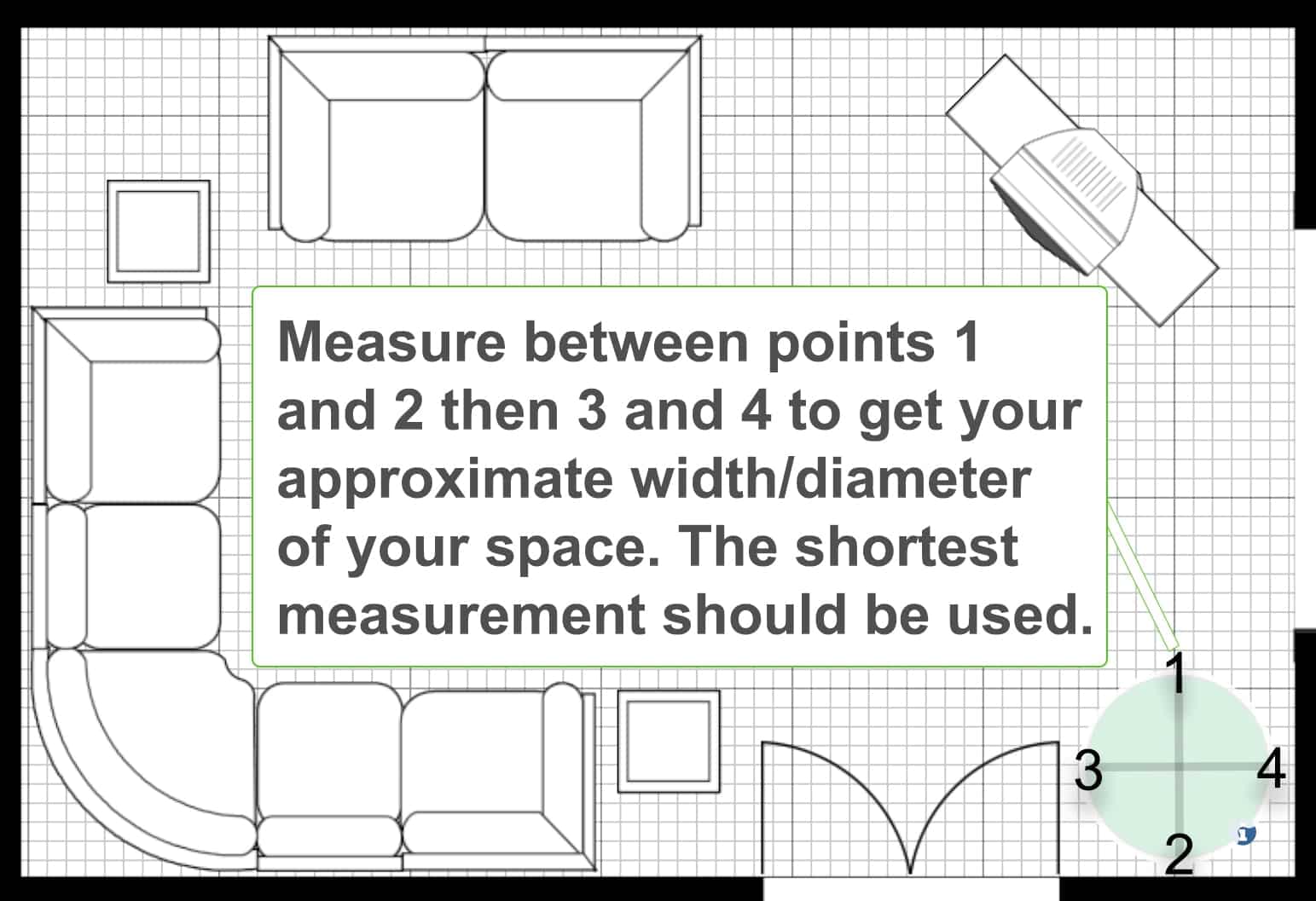 ---
2 – The diameter of your Christmas tree stand opening(see diagram) should also be measured before choosing your tree. This will allow you to choose the correct size tree for your stand and help guide us on when picking your tree. You can input the diameter on the checkout page. See below for guidance.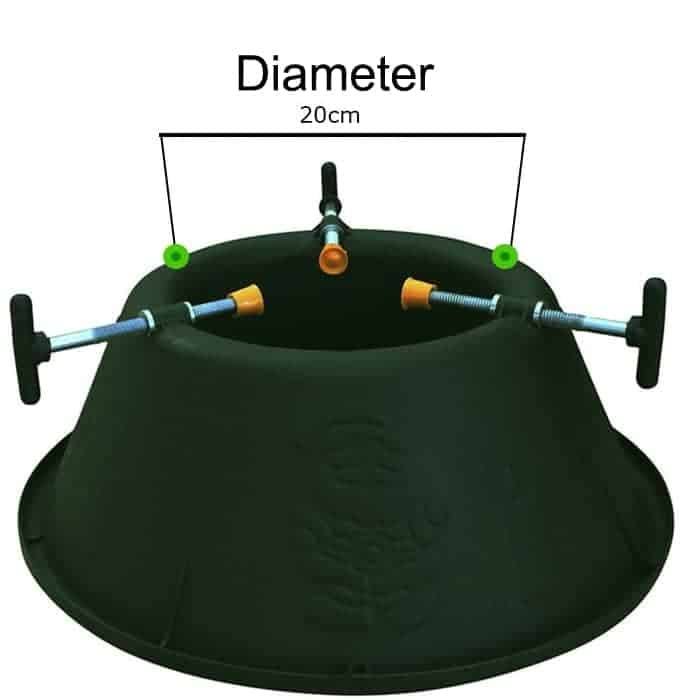 ---
3 – Any decorations that you intend to place on the leader branch(top) of your tree, should be factored in to the overall height of your tree. We advise for you to NOT cut the leader branch. We can always cut your tree down a few inches by removing excess from the bottom of the tree before delivery.
---
Home delivery – All home deliveries will be booked in advance. 
1 – 6 miles – £10
7 – 12 miles – £16
13 – 20 miles – £30
Collection
Appointments for collection are available in the checkout.
Out of stock