Stainless

Steel Backsaver Spade
***FREE DELIVERY IN THE U.K***
Stainless Steel Backsaver Autospade with stainless steel blade*. Also includes a FREE carbon steel fork head.
Easy partial assembly required – tools and full instructions included.
Based on the old Wolf-Terrex autospade, the Autospade is an easy to use tool which helps remove the strain of bending.
See below for customer video
See below for manufacturer video
3 in stock
Description
The Stainless Steel Backsaver Autospade is a quality tool to remove back strain when digging in cultivated ground.
Weight - 8kg
Blade Material - Stainless Steel
Finish - Green gloss finish. Fixings are electro-plate galvanised
Handle - The handle is fitted with PVC 'comfy grips'
Create a trench
It's essential to create a digging trench, which allows the Auto-spade to throw the soil forward. The trench also allows the opportunity to dig in some muck.
Angle the blade
Take a spit as you would with a normal spade. Enter the blade at a backward angle. As a guide, the footplate should end parallel to the ground.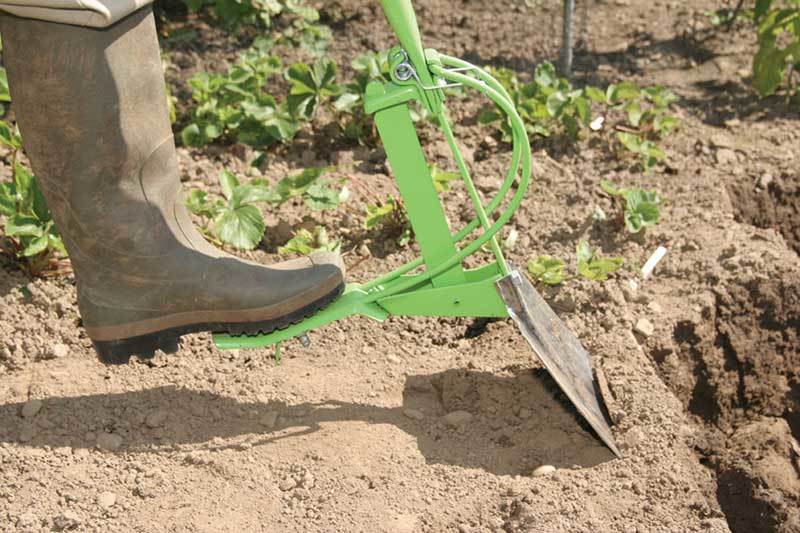 Push the footplate fully to the ground
Use the footplate to press home the blade until it's full-depth and the anchor plate is grounded. This allows the spade to pivot.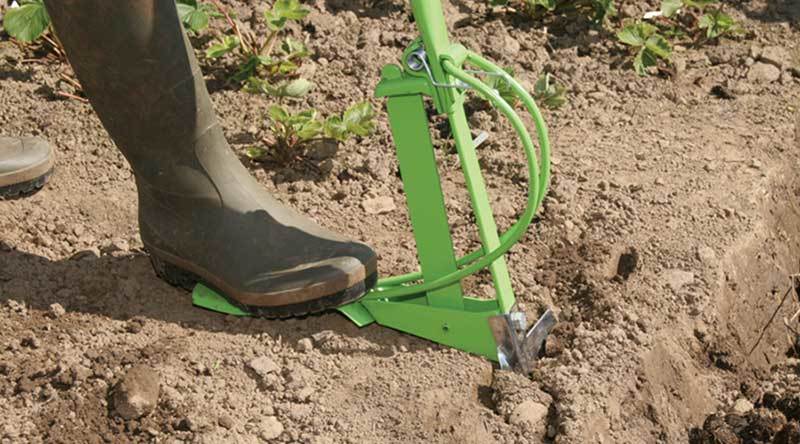 Ease forward to loosen the spit
Ease the handle forward to loosen the spit and engage the anchor plate. This is vital on heavy or hard ground, but won't be necessary on well dug ground.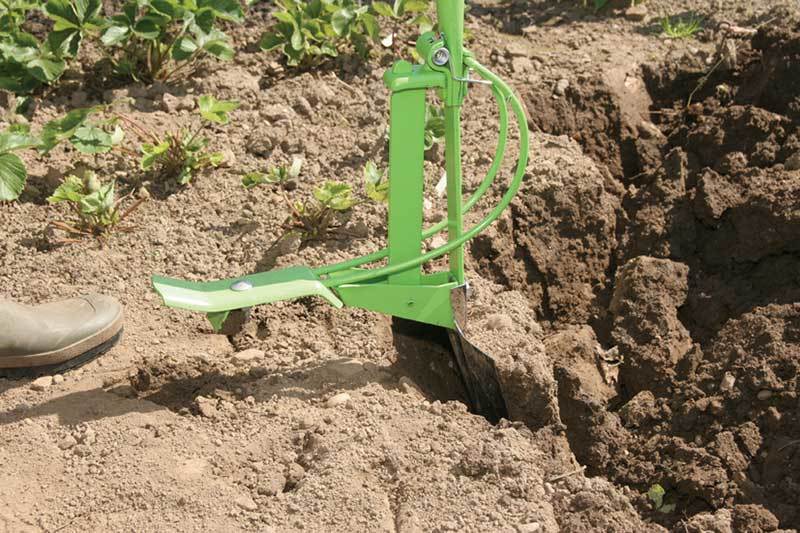 Pull back to toss the soil
Pull firmly back on the handle and the main spring will release, tossing the soil forward. The soil will invert onto the wall of the trench and with practice, you will become accomplished at tossing the soil to a distance and position that develops an even row of digging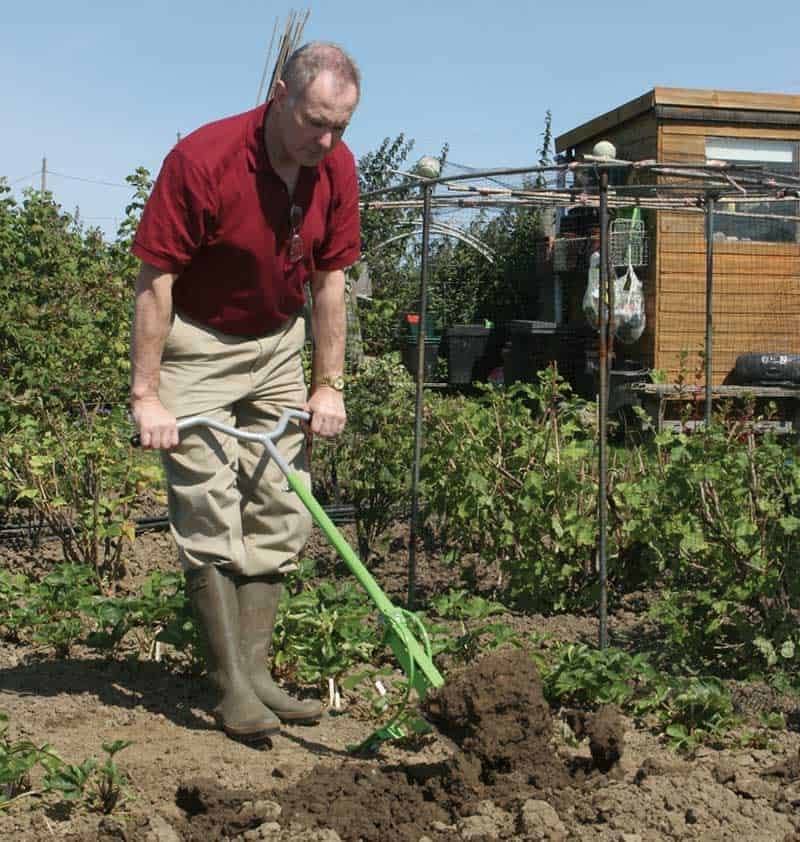 Swing to the next spit
Don't spear the Autospade into the ground, just swing the spade from one spit to the next.
Breaking new or hard ground
In new or hard ground a trench is vital, without it you will break the spade.
Under no circumstances should you plunge the autospade blade into hard ground and pull back on the handle. The shaft or spring will bend or break.
Always start with a trench and then take small bites of 2″ – 3″ (50mm – 75mm). Don't forget to loosen the spit by pushing forward.